March 3, 2020 by Etienne
Coffee Cupping Event 2021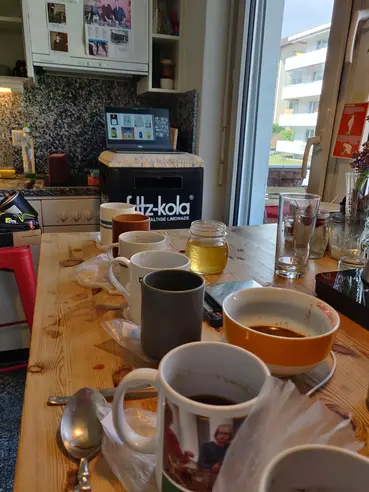 The coffee tasting took place on Zoom, where 40 participants got the chance to test 8 different coffees and discover the flavours each of them had to offer.
We had coffee from
Friedhats (Amsterdam),
Miro (Zurich),
MAME (Zurich),
Stoll (Zurich),
Vertical Coffee Roasters (Zurich); and
Coffee Collective (Copenhagen).
As special guests, the CEOs of Vertical Coffee Denise and Simone took part, told us about their coffee "Wibeti"(a washed heirloom from Ethiopia) and answered questions. The participants got to decide which coffee they liked best, as a surprise to the organizing team most participants chose their favourite to be "Maximandro Torres Sanchez", a natrual Castillo from Peru.